Carry On Travel Video Lighting Kit
If you are like me, you want to be as self-contained when traveling as possible. I dislike checking in my valuable gear and praying that it is there when I arrive, or waiting on baggage. For less than the cost of a decent camera body a carry on pro lighting kit can be assembled. The availability of high CRI LED lights at low costs now makes this possible. Most of these lights use NP style batteries. They are the same as my monitors. I carry those with the camera. I use house electric whenever possible to avoid wrangling batteries. When working with a partner we place the lighting in one carry on and the camera & sound in another. Our personal stuff goes under the seat. This works great for shorter trips. 1- Kamerar Brightcast 12"x12" Flex LED bi-color (CRI 95) $400. 1- D-Fuse 18"x18" Soft box with grid $60. 1- Came TV Boltzen 30 Watt Fresnel daylight LED (CRI 96) $258. 2- Youngnuo Pro LED 5"x7" Bi-color (CRI daylight 95 Tungsten 98) $31 x 2 $62. 2- Aputure Amaran on-camera LED daylight (CRI 98) $45 x 2 $90. 5- Manfrotto Nano stand $58 x 5 $290. 4- Matthew Mini grip head $24 x 4 $96. 2- Matthews arm 20" (B&H MAA20) $12. x 2 $24. 1- Matthews Road Rags kit 18" x 24" $239. 2- Oben mini ball heads $14 x 2 28. 2- Duvetyne 54" x 36" & 54" x 60" $30. 1- Small roll gaffers tape (B&H PRGT12B) $6. 3- 15' 2 prong (flat "zip cord" style to save space) extension cord $6 x 3 $18. 2- Triple taps $5 x 2 $10. 6- Small metal clamps $5. 9- Small plastic clamps $10. 1- Kamerar 5-In-1 collapsible grip reflector $28. 1- Vapur 1 liter water battle (light stand weight) $15. 1- Table top tripod $20. Misc. gels & black wrap $10. Misc clamps & hardware $50. Carry on travel luggage (get one that weighs 7lbs or less and has 19" interior length) $100. Kit weight 40lbs (maximum carry on weight for most airlines) Total cost under $1800.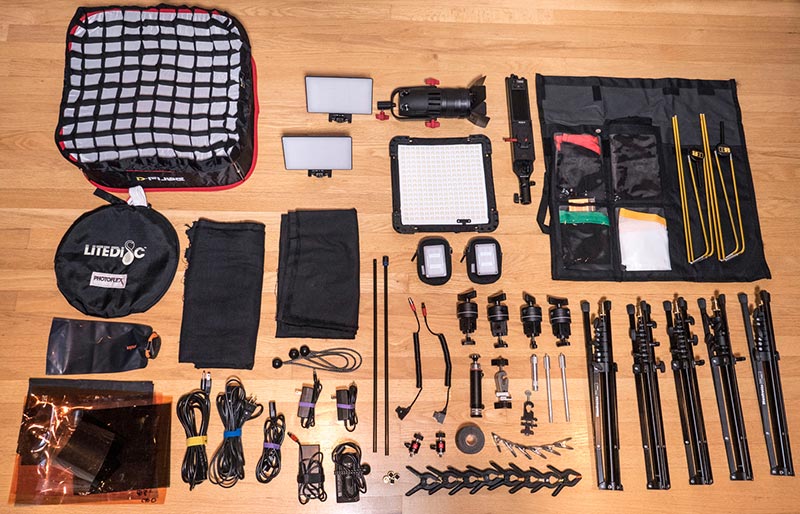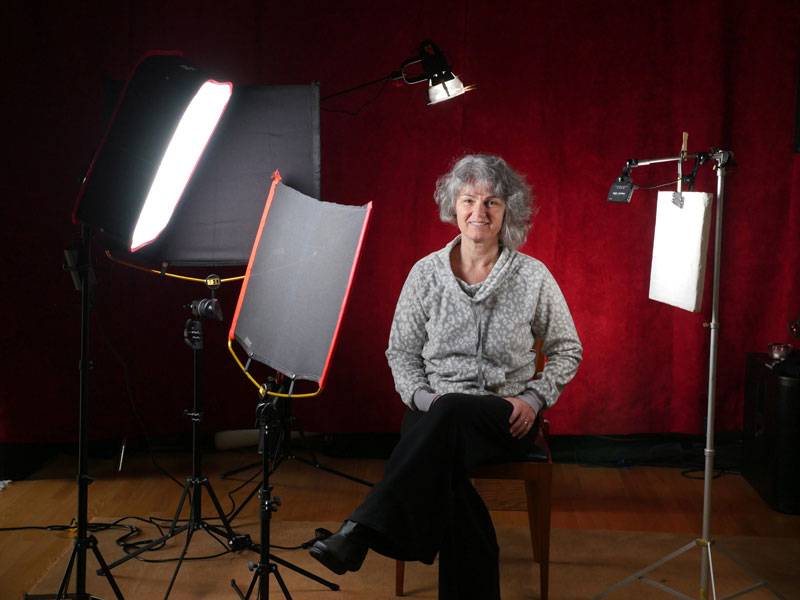 The carry on luggage should weigh under 7.5 pounds and have an internal length of 19″ to accommodate the light stands.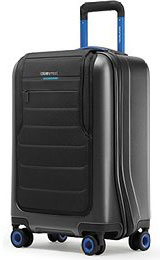 Ken Martini has been in the film business for over 24 years. As owner operator his company Ecstatic Films supplies an extensive inventory of equipment and crew to producers in Northern California and does production globally.