Everything You Need To Produce Your Project at a Reasonable Price
8 Camera Packages – 6 Channel Sound – 1.5 Ton Grip/Electric – Dolly – Jib w/ Remote – Car Mounts – Generators
Ken brings technical expertise and Innovative design with a can do spirit to all projects large and small. He is known for being able to rig almost anything, and improvise everything else.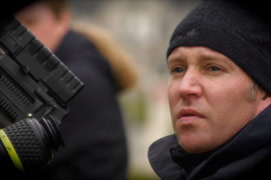 Dan's keen eye and encyclopedic knowledge of film-making combined with his rock steady disposition makes him a welcomed presence on sets.
Our Cameras & Sound Equipment (check equiment tab for complete list)